home | about | services | staff | experience | pricing | contact | resources

Joseph P. Majewski, F.C.P.E., P.E. – President
William Manfredonia, C.P.E. – Manager of Estimating
Howard Alter, C.P.E., P.E. – Manager of Engineering
Roman Pryszlak – Claims Investigator / Superintendent
Joseph Inga – Change Order Estimator
Thomas Kovacs – Start Up Engineer
Ed Scarano – Estimator
Joseph P. Majewski F.C.P.E., P.E. – President
Joseph P. Majewski is the founder and president of JPM Construction Consultants. Mr. Majewski has applied his expertise for major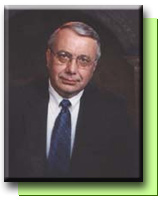 A/E corporations, general contractors, and owners on a wide variety of projects including nuclear power plants, petro-chemical process plants, food process plants, refinery improvements, schools, shopping centers, airports, hospitals and both federal and state correctional institutions.
His project experience includes:
Construction estimating
Productivity
Cost and construction claims analysis
Project management
Construction Audits
Comparisons studies in construction management procedures
Project planning and scheduling
Turnkey managment
Joe is a Licensed Professional Engineer in NJ (State Registration NJ 33466)and a Certified Professional Estimator in the field of General Construction as of 1978 (Certification # 100-673-116). Other certifications include:
Project Management
Construction Investigation
Construction Inspector
Construction Specifications
An active member of Garden State Chapter 26 of the American Society of Professional Estimators for the past twentyfive years he was elected National President for two consecutive years (2000-2002) and served as Chapter President and Eastern Regional Governor of this prestigious organization. Joe Majewski was named Estimator of the Year in the State of New Jersey and Nationwide for 1994 through 1995 by the American Society of Professional Estimators. In addition to the A.S.P.E., Joe has membership in the American Society of Mechanical Engineers (A.S.M.E.), the Construction Specifications Institute, the American Nuclear Society, the American Arbiration Association, the National Society of Professional Engineers and the American Association of Cost Engineers. Joe was part of the design team at Foster Wheeler that developed the patented Fin Tube whch is used in all PWR reactors, reheaters and superheaters.
Mr. Majewski has taught courses in the field of Construction Estimating in this country and overseas. He as taught at undergraduate and graduate and professional levels.
---
William Manfredonia, C.P.E. – Manager of Estimating
Bill Manfredonia is an essential part of the JPM team of professional estimators. He is responsible for preparing detailed cost estimates for general contractors and subcontractors as well as preparing conteptual estimates for architects and general contractors. William has 40 years of experience in the construction cost estimating field. His project experience includes:
Construction Estimating
Cost Analysis
Contract Negotiations
Field Supervision
Cost Control of high rise commercial buildings
Bid Preparation
Project Control
As a Certified Professional Estimator by the American Society of Professional Estimators, Bill has organized and lectured at numerous construction management seminars for the ASPE and other construction organizations. He has performed services as an Arbitrator for several legal construction property management disuputes and served as an expert witness for the federal Government, in Federal Court, construction fraud cases. He has also been noted to be a lecturer at his Alma Mater, The Pratt Institute, for courses in construction management.
Mr. Manfredonia is also an active member in the A.S.P.E. garden state chapter #26. He has held offices for this organization as Chapter President for three, two year terms, Past East Coast Resgional Governor on their Board of Trustees, Past First, Second, and Third Vice Chapter President, and the Past Chapter Director of Trustees.
---
Howard Alter, C.P.E., P.E. – Manager of Engineering
Howard Alter is an invaluable asset to JPM Construction Consultants. He lends wisdom and experience to this firm by bringing 40 years of combined estimating and engineering experience to our table. His project experience includes:
Quantity surveys
Conceptual Estimates
Cost Estimates
Construction management
Scheduling
Requisitions
Change Orders
Structural design in concrete or steal
Mr. Alter is a Certified Professional Estimator by the A.S.P.E. and is a Licensed Professional Engineer in the State of New Jersey. Howard is an adjunct professor at Fairleigh Dickinson University.
---
Roman Pryszlak – Claims Investigator / Superintendent
Roman's experience, training and skills in the construction field contribute to his continued excellence as a Superintendent and Claims Investigator for JPM. He has extensive knowledge of job set-up, coordination, supervision, buyouts and scheduling. This diversified professional has proven to be a decisive problem solver, readily resolving existing or potential problems to ensure continued smooth and productive job progress.
---
Thomas Kovacs – Start Up Engineer
Tom has over twenty-one years of experience as an MEP Start Up Supervisor, Superintendent and Estimator in the construction industry. He has assumed both the team leader, and team member roles on many projects through out his career. Mr. Kovacs has performed a hands-on project management / supervisory role for the construction of many projects that varied in size and scope, made suggestions to the Architect/Engineer, as well as the owner to identify cost savings and scheduling efficiencies. His experiences in estimating and design give him unique perspective of the entire contract process.
---
Ed Scarano – Estimator
Mr. Scarano is an accomplished Professional Construction Management Executive with diversified experience and expertise in all phases of Construction, ranging from the planning stage through project completion. He is strong in construction management, feasibility studies, Conceptual and financial planning, cost estimating, value engineering, contract negotiations, vendor procurement and analysis, CPM Scheduling, project management, mechanical design, manufacturing and installation. He has directed and championed both policies and programs to develop or modify business, improving profitability and competitive position.
Over 30 years of Real Estate, Estimating, Construction, Management and Financial Forecasting experience.
Knowledge of purchasing, price negotiation and material substitutions.
Ability to perform financial forecasting, feasibility studies, conceptual budgeting and value engineering.
Vast experience in contracting with NYC & vicinity subcontractors, material vendors and manufacturers.
Hands on expertise as an owner of a 100-person union construction company for over 18 years.
---
home | about | services | staff | experience | pricing | contact | resources