JPM Construction Consultants, Inc.
JPM Construction Consultants is a multi-disciplinary construction management group able to provide a broad spectrum of services to architects & owners nation-wide. Our construction consultants can guide you through all aspects of any project, whether you need advice on safety and workforce education, an experienced negotiator for dispute resolution, or help with any of the everyday occurrences within the construction industry.

We are proud to offer over 28 years of experience in the following disciplines:
Quanitity surveys
Complete estimates
Project management
Cost control work
Construction management & assistance
Change orders
Construction claims & investigation
Project planning
Project inspections
Project scheduling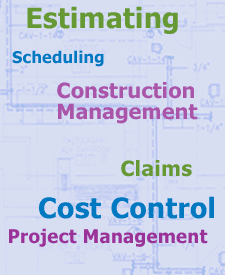 If you have questions or would like more information, please Contact Us.
---
home | about | services | staff | experience | pricing | contact | resources